Who We Are – Executive Search & Selection Specialists
Hillcrest Search offers a truly collaborative approach to Executive Search and Selection, creating lasting partnerships with candidates and clients, to deliver a seamless, professional service with positive outcomes. We see each Executive Search assignment as a serious responsibility that provides a unique set of challenges. We offer exceptional expertise and go to great lengths to gain an insight into our clients' strategic, financial and operational issues.

Our experienced and accomplished executive search consultants have the highest levels of commercial acumen, and strong relationships with leading organisations and business leaders.
Meet The Directors
Philip Chalk
Philip is an accomplished recruiter, having worked in Executive Search & Selection since 2001. As a former Director of two London based firms, Philip uses his experience, knowledge and contacts within industry to gain a true understanding of the businesses and individuals he is working with, and taking a commercial approach, delivers the best solutions for his clients' needs. Previous clients have included international groups, owner-managed businesses and private equity/venture capital firms. Senior level assignments completed include Managing Directors, Directors of Sales, Marketing, Operations, and Senior Interim roles. Philip has also been instrumental in mergers and acquisitions.

To contact Philip directly please call 07817 843062 or email on philip@hillcrestsearch.co.uk


"It is rare to work with people who maintain a moral code that embodies honesty, integrity and trustworthiness. In all of my dealings with Phil, I always know he genuinely places my interests at the centre of his actions. Making the right decisions with my career has been made a lot more straightforward knowing that Phil is my counsel and guide. It's the client who pays the fee, but as a candidate, Phil never made me feel like a resource to further his own financial or commercial interest. Working at an executive level, it is vital that highly sensitive conversations can be relied upon to remain strictly confidential. Phil would never break a confidence, I know, I've tried to make him do so on a number of occasions!"
Ian Howe, Managing Director, Baigrie Davies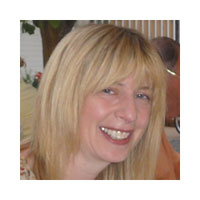 Lucy Wyatt
Lucy has worked within the recruitment industry for over 14 years. Her career comprises senior management positions within a large national group culminating as Head of Search & Selection. Lucy has worked at an executive level across a broad spectrum of industries ranging from FMCG through to Defence & Aerospace. Her approach is one of partnering with her client in order to understand completely their requirements and to always ensure a successful delivery. Senior level assignments completed include Chief Executives, Chief Financial Officers, Directors of Finance, Commercial and Marketing.

To contact Lucy directly please call 07817 038009 or email on lucy@hillcrestsearch.co.uk

"At Thatcham Research we have worked with Hillcrest for over 3 years and Lucy has helped us bring a number of high quality new people into our organisation. I am delighted to be able to endorse with great confidence Hillcrest as an organisation and Lucy Wyatt as an individual. I believe Lucy provides a quite exceptional level of care and service as her "standard" approach to working with us and this ensures that we have been very pleased with the outcomes and very comfortable with the process from start to finish. Lucy is one of a valuable breed of professionals who does exactly what she commits to doing and stays focused on satisfying our requirements."
Peter Shaw, Chief Executive, Thatcham Research
Meet The Associates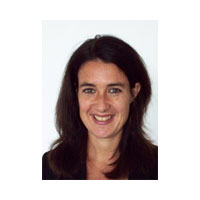 Hayley Vince – HR Recruitment & Consultancy
Hayley is a HR professional with over 20 years' experience in a range of organisations within the Private and Public sectors. She has specialised in supporting new business "start-ups" as well as reviewing HR requirements and delivering on these in established organisations such as RAC PLC, Centre Parcs and Lex Defence.

Hayley's background and knowledge enables her to deliver particular insight to her clients needs when recruiting HR staff whether at Director or Business Partner level. She is enthusiastic and passionate about her field, with a clear view on how HR should add value.

To contact Hayley directly please call 01275 400151 or email on hayley@hillcrestsearch.co.uk

For more information on Hayley's HR Consultancy services please click here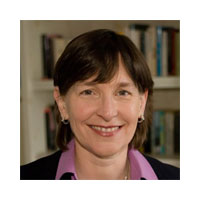 Joy Harcup – Executive Coaching
Joy is an accredited Executive Coach specialising in coaching leaders in the private and public sectors who are embarking on a change of role or implementing strategic change in their organisation. Joy's coaching clients have included CEOs, Board Directors, Senior Partners and other senior managers in central government and government agencies, further education, financial and legal services and other industries. She is certified to administer psychometric assessments including EQ-i Leadership Assessment, measuring leadership effectiveness. Joy is also Vice President and Director of the International Coach Federation, the largest global professional coaching body that promotes best practice in the coaching profession.

To contact Joy directly please call 07816 989800 or email on joy@hillcrestsearch.co.uk

For more information on Joy's Executive Coaching services please click here